Chair, Real Estate Group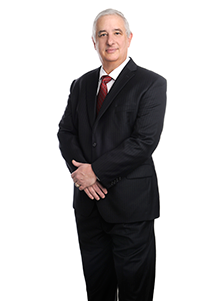 Jeffrey Pardo has broad and deep knowledge in several areas of the law which he has amassed during more than 40 years in practice. Having owned and operated successful technology and real estate development companies, he is adept at distilling the interplay between legal and business issues to find business solutions to seemingly intractable legal problems.  Jeffrey is AVR rated by Martindale Hubble, the highest rating by his peers for both knowledge and ethical application of the law.
For Jeffrey, Pardo Jackson Gainsburg, PL exists to help its clients solve legal and business issues. Where possible, he guides them to resolution without confrontation. Where confrontation presents, Jeffrey guides them to amicable resolution. If all else fails, Jeffrey is an accomplished litigator. He has handled all types of business and real estate related disputes. For most of his law career, Jeffrey has handled his own appeals in both state and federal court.
Jeffrey is well-versed in all of the transactional components of commercial, construction, residential, and hotel business and real estate. Highly experienced in real estate finance, Jeffrey handles all aspects of purchases, sales, financing and franchise arrangements.
Jeffrey believes in taking a proactive approach to personally handling each element of his clients' needs with a business and legal approach derived from his personal experiences. Because of his hands-on approach, Jeffrey has developed long-lasting relationships with clients. In fact, few of Jeffrey's clients call him merely their lawyer, most refer to him as an indispensable partner and advisor in their biggest business and legal decisions.
Jeffrey has been an authorized title agent for First American Title Insurance Company since the mid-1980s. He has handled an extensive array of purchase, sale and financing transactions including:
Residential real estate
Bulk real estate transactions including the closings of residential condominium and hotel condominium towers.
Complex commercial transactions including the purchase and sale of office towers and large hotel projects. Such transactions have included the purchase of complex hotel assets, related adjoining development rights, aerial and other easements, New York style defeasances, and other complex financing structures.
Jeffrey's talents go beyond business and law. He founded the first competitive long distance telephone company in Florida. He has developed commercial real estate in South Florida. He has programmed a full suite of real estate closing software and litigation management software that he employs in his own transactions and cases.
Significant Representation
Comptech Intern., Inc. v. Milam Commerce Park, Ltd., 847 So.2d 558 (Fla. 2003)
Grip Development, Inc. v. Coldwell Banker Residential Real Estate, Inc., 788 So.2d 262 (Fla. 4th DCA 2000)
Education
J.D., University of Miami School of Law, 1979
B.A., Duke University Institute of Policy Sciences and Public Affairs, cum laude, 1976
Bar Admissions and Certifications
The Florida Bar
Massachusetts Bar
United States District Court for the Southern District of Florida
United State District Court for the Middle District of Florida
United States Circuit Court for the Fifth and Eleventh Circuits
United States Bankruptcy Court, Southern District of Florida
Florida Supreme Court
Awards and Recognitions
Rated AV Preeminent 5.0 out of 5
Commercial and Construction arbitrator with the American Arbitration Association