Chair, Bankruptcy/Restructuring and Corporate Transaction Groups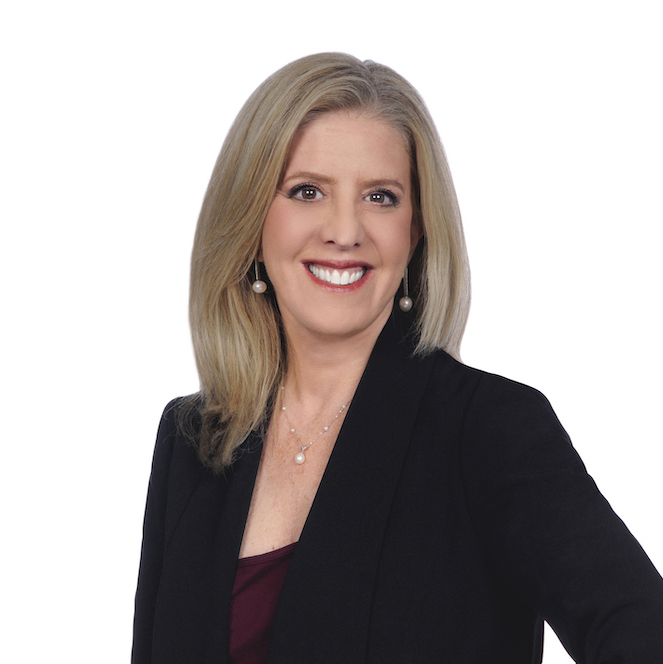 For 25 years, successful businesses, lenders and individuals have relied on Linda Worton Jackson to guide them through the risks and to help them reap the benefits of mergers, stock and asset acquisitions, joint ventures, debt and equity financing transactions, venture capital investments, and secured credit facilities. She is best known for her ability to get deals closed and react quickly to the changing landscape of any transaction. She has earned the nickname "Action Jackson" with her clients who value her responsiveness and results-oriented approach.
Linda is one of the most creative corporate attorneys I have worked with. She finds a way to make a deal happen regardless of the roadblocks. She also has a great ability to explain complex legal information in layman's terms!Jim Wallace, COO and Co-Founder of Forerunner Technologies, Inc.
For start-up and emerging companies, Linda offers innovative guidance on fundamental structuring and finance issues, employment issues, shareholder agreements, and opportunities for the business. For more mature companies, she serves as a trusted advisor, counseling them on growth and acquisition strategies, mergers, acquisitions, board of director issues and exit strategies. Strategic and financial buyers regularly turn to Linda for her well-known expertise in acquiring distressed companies and other assets in multiple industries, including real estate, manufacturing, fine jewelry, and e-commerce. She regularly represents both large and small companies, family enterprises, and a broad range of industries. Linda served as the Attorney In Residence for the Center for Social Change, an incubator for start-up nonprofit businesses, and has served on the board of directors for several non-profit organizations.
For banks and other lenders, Linda has a unique expertise. Linda represents them in all stages of a loan from the closing of the loan transaction to the refinancing or modification and to the litigation or bankruptcy phase where necessary. Linda's experience in both the transactional and litigation aspects of a loan provides her with a perspective and ability that few attorneys possess and that her clients value.
With over 25 years of experience representing lenders, debtors, committees, creditors and purchasers, Linda has tackled all phases of bankruptcy litigation and Chapter 11 and 7 bankruptcy proceedings in cases all over the country. She is frequently called for emergency situations to tackle the most challenging circumstances that require immediate response. Linda routinely handles 363 bankruptcy sales from the litigation phase in the bankruptcy proceeding through closing and has the unique distinction of obtaining approval of a Chapter 11 debtor's acquisition of an outside company while in Chapter 11 bankruptcy.
Linda has been litigating commercial disputes in both state and federal court for over 25 years, representing both plaintiffs and defendants. She focuses on the end result and the goal the client desires, whether it be total victory or a swift resolution.
Linda was founding partner of Salazar Jackson until 2017, when she joined Pardo, Jackson & Gainsburg as a name partner. She also is an alumna of two of the top bankruptcy firms in the country – Ballard, Spahr, Andrews & Ingersoll in Philadelphia and Greenberg Traurig in Miami.
Significant Representations
Representation of Florida Gaming, Inc. (Miami Jai Alai) in an $87 million refinancing. For her work on this deal, Linda was named a Most Effective Lawyer winner and a "Top Dealmakers" finalist by the Daily Business Review.
Representation of Avenger Flight Group, LLC as a borrower closing a facility of $23 Million with a combination of debt and equity.
Representation of Timberland Bank as a lender in a Chapter 7 litigation matter.
Representation of Medserv Technologies, Inc. in a debt refinancing and state court litigation.
Representation of Swiss Watch International, a privately held international internet company with sales of $45 million, in a series of acquisitions of internet watch and jewelry companies, including the sought after Lucien Picard brand.
Closing the sale of the First Foliage nursery for more than $21 Million in a contentious sale, including real estate, hard assets, foliage, and all other assets of the Company. The sale won 2012 Deal of the Year by the M&A Advisors.
Representation of an investor in a fraud suit in state court, obtaining a judgment for the client in excess of $8 Million.
Representation of Miami World Wide, an international parts manufacturer and distributor in the negotiation and sale of its assets in a distressed sale and negotiation and settlement of guaranties with the lender.
Representation of Solares, Inc., a multi-million dollar company leading the market in distribution of equipment for oil, petroleum, gas and process markets in Florida, the Caribbean and Central America, in the sale of its Florida Division.
Representation of the buyer, Florida Development Group, Inc., in the purchase of Lauderdale Beachside Hotel in Lauderdale-by-the-Sea for $17 million.
Representation of a national real estate developer in real estate based litigation based on a $9 Million loan transaction.
Closed the sale of a real estate development site in the Arts and Theater District of Miami to NR MaxMiami LLC for $7.3 million.
Representation of the Miami headquarters of the Helen B. Bentley Family Health Center in a $5.7 million sale to Treo Douglas Station LLC
Representation of national grocery chain in lease based litigation.
Representation of Corbitt Manufacturing, one of the largest manufacturers of specialty mulch and firewood products in the United States with operations all over the United States, in the sale of its operations and properties.
Representation of several investors in the third largest ponzi scheme in Florida with $100 Million in investor losses and litigation related thereto.
Representation of University of Miami in connection with the Nevin Shapiro bankruptcy and the claims asserted by the trustee against the University of Miami related to donations and NCAA violations.
Representation of the Committee of Unsecured Creditors in the international fraud case of Innovida Holdings with investor and creditor losses of more than $40 Million.
Representation of Forerunner Telecom, Inc. in the negotiation and closing of the acquisition of 100 percent of the equity of a telecom company out of Chapter 11.
Representation of Timberline Bank as a creditor in a Chapter 7 bankruptcy, successfully dismissing the case within 90 days of filing.
Areas of Concentration
Corporate Restructuring
Corporate Acquisition and Sale
Bankruptcy
Finance
Commercial Litigation
Fraud Litigation and Ponzi Schemes
Awards

Named to Best Lawyers 2021 – 2023
Rated AV Preeminent 5.0 out of 5 from 2015 – 2023
Named as a Super Lawyer by Super Lawyers Magazine, 2014 – 2023
Ranked lawyer in Chambers USA 2015-2023 for Florida, Bankruptcy/Restructuring
Winner, Most Effective Lawyers award for the Bankruptcy category by the Daily Business Review
Awarded the Deal of the Year by M&A Advisor
Received M&A Turnaround Award for Deal of the Year
Winner, Acquisition International Dispute Resolution Award for Best Bankruptcy Litigator – Florida
Winner, 2016 Acquisition International Dispute Resolution Awards for Best Bankruptcy Litigator – Florida
Named a Top Lawyer in the South Florida Legal Guide for bankruptcy, 2014-2023
Corporate Financial Restructuring Lawyer of the Year in Florida – Corporate Intl Magazine Global Award
Awarded the Key Partner Award by the South Florida Business Journal
Named an "Influential Business Woman" by the South Florida Business Journal
Finalist, Top Dealmakers of the Year award for the distressed real estate category by the Daily Business Review
Finalist, 2015 Most Effective Lawyers award for the Complex Business Litigation category by the Daily Business Review
Named in Attorneys to Watch in Attorney at Law Magazine
Named a Finalist for South Florida Business & Wealth's Leaders in Law Awards
Selected as a Finalist for Lifestyle Media Group's Leaders in Law Awards
Received honorable mention in Attorney at Law Magazine's Attorneys to Watch in Miami Listing
Shortlisted, Wealth & Finance USA Financial Services Top 100 Almanac (Law firm recognition)
Finalist, Top Dealmakers of the Year award for the bankruptcy category by the Daily Business Review
Television Interviews
Featured on Kidela TV discussing how to manage a start-up business and address financial challenges if they arise.
Interviewed as Expert on Ponzi Schemes on the television show American Greed on CNBC.
Appeared as a commentator on bankruptcy and financial issues on Network Financial News.
Articles and Publications
"Rainmaker Q&A: Salazar Jackson's Linda Worton Jackson" – Law360
"Crowdfunding Offers Great Opportunities for Financing – But Poses Pitfalls" – The Daily Business Review [PDF].
"Experts discuss what works – and what doesn't – with crowdfunding," South Florida Business Journal.
"Making Your Crowdfunding a Success– From Countdown to Launch," VC-List.com.
How to use crowdfunding to raise money and launch your business," Expert Beacon.
Guest Column on ways to identify and avoid crowdfunding scams – The Daily Business Review.
"Law Office Thrives on Open Space, Post-Its, Hand-Picked Music," – The Daily Business Review.
"Infante Partners Form New Law Firm" – The Daily Business Review.
"Former Greenberg Traurig Lawyers Form Salazar Jackson" – South Florida Business Journal.
"Lauderdale-By-The-Sea Hotel Sold By Reticent Owner" – Daily Business Review.
"Swiss Watch International Buys Lucien Piccard Brand" – South Florida Business Journal.
"Billionaire Buys Apartment Development Site Out of Foreclosure," – South Florida Business Journal.
"Attorney Closes West Palm Beach Deal With Billionaire Developer," – Daily Business Review.
"Jeff Greene Pays $13M For Run-down Site in West Palm," – The Real Deal South Florida.
"Salazar Jackson Arranges $1.6M Sale of Miami Apartments at Auction" – Southeast Real Estate Business.
"Nevin Shapiro's High Stakes Fraud"- The Daily Business Review.
Nevin Shapiro Gets 'American Greed' Episode – South Florida Business Journal.
"Judge in Ponzi Case Deals Blow to Hoosier Developer" – Indianapolis Business News.
"Double Down – Debate Draws Kudos and Ire" – The Glass Hammer [PDF].
"First Foliage Heads to Auction Block" – South Florida Business Journal.
"$20.5 Million Bid Buys First Foliage" – The Daily Business Review.
"Judge Turns Down Innovida Plan" – The Miami Herald.
Commentary regarding Jeb Bush and InnoVida, – Caracol 1260 Radio.
"How Sweet Deal Turned Sour for Jeb Bush," – Miami Herald.
"BFN Growers Supplants First Foliage Stalking Horse" – The Deal.
"Attorneys Rewarded for Sunwest Work" – StatesmanJournal.com.
"Double Down Debate Draws Kudos and Ire" – The Glass Hammer.
"ResCap Wants Judge To Nix 'Foreclosure Kings's' $6M Claim," – Law 360
"Mourning Death of Bateman Ally, Homestead Couple Discover Ponzi-scheme Betrayal" – Miami Herald.
Guest editorial on proposed changes to the Bankruptcy Code –The Sun Sentinel, Fort Lauderdale, Florida.
Assisted Living Facility Faces Bankruptcy and Care Issues" – South Florida Business Journal.
"Workout or Bankruptcy?" a guide to pre-bankruptcy planning, published as a chapter in the industry standard Workouts & Turnarounds.
Guest editorial on proposed changes to the Bankruptcy Code – The Sun Sentinel.
"Health Care and Bankruptcy Trends" – Florida Medical Business Newspaper.
"Mounting Financial Pressures Spark Trend in Health Care Bankruptcies." – Florida Medical Business Newspaper.
"Bankruptcy Court Judge: Liquidate Osorio's Innovida" – South Florida Business Journal
"National Litho Plans Sale in Chapter 11" – The Deal Pipeline
"Fraud Workouts Take a Turn in Some Bankruptcy Court Cases " – South Florida Business Journal.
"Can West Palm Beach Keep 'Tent Site' in Wake of Digital Domain Bankruptcy?" – The Palm Beach Post.
Lectures
"Women in Distress – a Guide to Distressed Business"
"Complex Foreclosures and Issues Relating to Multiparty and Multiparcel, Mortgage Enforcement,"
"Risks Associated with Leveraged Buyouts
"Ongoing Struggles in the Healthcare Industry: HMO's and Hospitals,"
"Banking, Accounting and Litigation Issues in Bankruptcy Proceedings"
"Murphy Be Damned – Addressing Fraud in the Workplace"
"Brain Boost – What You Need Now to Finish 2016"
Education
J.D., University of Pennsylvania School of Law, 1988
B.A., Political Science, Duke University, 1984
Bar Admissions and Certifications
Florida Bar
Pennsylvania Bar
United States District Court for the Southern District of Florida.
United States District Court for the Middle District of Florida
Bankruptcy Bar for the Southern District of Florida
Certified as an E-Discovery Specialist by the Association of Certified E-Discovery Specialists
Professional & Community Involvement
Association for Corporate Growth
Turnaround Management Association
International Women's Insolvency and Restructuring Confederation
Southern District Bankruptcy Bar Association
Florida Bar Business Law Section
Casa Familia, Director
Tuberous Sclerosis Alliance, Director
Friendship Circle, Director