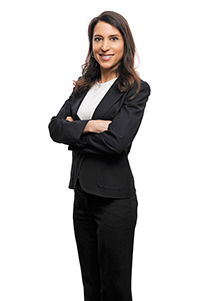 Nicole Rekant is an experienced litigator who, for over 20 years, has focused her practice on construction claims and complex commercial matters. In the construction arena, she has helped owners, contractors, subcontractors, architects and other professionals resolve contract claims and disputes, including design and construction deficiencies, delay claims, construction liens, and bond and insurance claims in state and federal courts.  Nicole has also been an active part of the firm construction practice group's creation of new law in Florida on condominium and mixed use hotel/residential properties, specifically, the legal rights and obligations of associations and hotel and residential condominium unit owners.  This burgeoning area of the law is particularly critical in Florida where these types of business relationships dominate the condominium/hospitality landscape. She also has experience advising condominium associations on compliance and insolvency issues and contract matters, including negotiation and preparation, and dispute resolution. Muchof Nicole's practice involves construction in the hotel and hospitality industry, as well as other commercial, residential, and retail properties, high rises, and office buildings.
As a business litigator, Nicole represents large and small companies on state and federal issues involving contracts, business torts such as fraud, tortious interference, and unfair and deceptive trade practices, and negligence and statutory interpretation. She also has significant experience in negotiating and resolving disputes successfully in these areas through various types of dispute resolution.
Nicole has significant legal writing experience. She drafts many of the firm's legal arguments for trial and other important motions throughout the litigation process of various cases. Nicole also has notable background in appellate work in both the Florida district courts of appeal and the Eleventh Circuit. Her briefs exhibit her premium on careful research and persuasive written presentation, a reflection of her previous academic training as a PhD fellow in English and her Master of Arts degree in English.
Education
J.D., University of Miami School of Law, 2000
University of Miami Law Review, Order of the Coif
M.A., University of Maryland, College Park, 1997
PhD Fellowship Recipient
B.A., University of California, Los Angeles, 1994
University of Essex, Colchester, England, 1992-1993
Bar/Court Admissions and Certifications
Florida State Courts
U.S. District Court, Southern District of Florida
United States Court of Appeals for the Eleventh Circuit
Professional and Community Activities
University of Miami Teaching Appellate Judge for Law Student Legal Writing Courses
Member, Miami Beach Chamber of Commerce
Member, Miami Beach Bar Association
Member, Dade County Bar Association