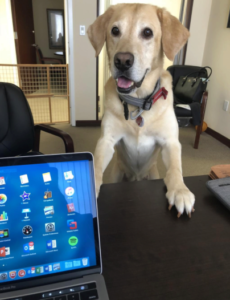 Friday may be more casual than usual for some local businesses that are participating in Take Your Dog to Work Day.
Now in its 20th year, North Carolina-based Pet Sitters International launched the annual event to celebrate dogs and encourage pet adoptions. It has turned into a global movement where thousands of companies, including Miami law firm Pardo Jackson Gainsburg & Shelowitz, PL, encourage their workers to bring their dogs to work.
The law firm has been celebrating the day for five years, said Stevan Pardo, chair of the company's construction, hotel and litigation divisions.
Read the full article at bizjournals.com.