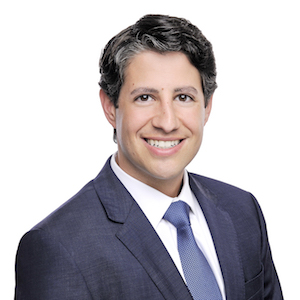 MIAMI, FL – Jan, 11, 2021 – Pardo Jackson Gainsburg is pleased to announce that Michael Pardo has been named a partner at Pardo Jackson Gainsburg. Michael focuses his practice on representing real estate investors, developers, lenders and business owners in a broad range of commercial real estate and corporate matters, including the acquisition, development, financing, leasing and sale of office buildings, apartment complexes, warehouses and mixed-use properties. He has represented clients in numerous multimillion-dollar purchases, sales and loan transactions of all sizes.
"During his career at Pardo Jackson Gainsburg, Michael has proven himself to be a valuable asset, handling many challenging cases, as well as complex multiparty and multimillion-dollar real estate transactions. His elevation to partner demonstrates his hard work and valuable contributions to our firm and its clients and reflects the substantial growth of business that Michael has brought to the firm," says firm founder Stevan Pardo.
Michael graduated cum laude from Boston University and went on to earn his law degree from Florida International University College of Law in 2010. He was named a Best Lawyers – Ones to Watch for 2021. He is proficient in Spanish and Hebrew and serves on the board of directors and budget committee at Temple Beth Sholom in Miami Beach.
ABOUT PARDO JACKSON GAINSBURG, PL
Pardo Jackson Gainsburg, PL is a Miami-based business law firm that represents clients in all areas of corporate matters, real estate, construction, hotel/hospitality, creditor's rights, and commercial litigation. The firm handles all types of business matters, with an emphasis on complex commercial transactions and bankruptcies, construction litigation and real estate. It also represents clients in all types of corporate transactions, including loan origination and workouts; contracts and mergers; and acquisitions.